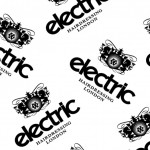 http://www.electric-hair.com/about-mark.html
Our Story
Electric has been hailed the UK's most exciting hairdressing and rapidly expanding brand. It is tipped to be one of the most important brands to watch within the industry.
The Electric brand encompasses the Electric Studio – a creative event space and photographic studio, Electric Education Academy, bespoke hairdressing salons in key cities and the award winning Electric professional product range.
The Products
Electric's product range was born out of passion. Mark Woolley wanted to produce a range that combined the very best ingredients, delivering results you would expect on the catwalk or a photo shoot.
Each product has been carefully and expertly formulated drawing on over 20 years of experience, research and development to offer a heritage of craft alongside the latest technology.
Mark Woolley
Mark Woolley is an award winning hair stylist, international Creative Director and driving force behind the exclusive Electric brand.
As a well-respected figure within the industry, Mark's work regularly appears in leading publications across the globe. He is frequently used as an expert on celebrity hair trends on television and within top monthly glossy magazines, drawing on his 21 years experience to create stunning looks.
Mark is the Global brand ambassador for Iconic brush manufacturer Denman International, a member of L'Oréal Portfolio of Artistic Hairdressers, and is active within the Fellowship for British Hairdressing.
The Electric brand continues to grow, absorbing Mark's down-to-earth nature and accessible style, and is tipped to be one of the most important brands to watch in the industry. With beautiful salons in London's fashionable Marylebone, Brighton, Oxford, Liverpool, Edinburgh and Reading, Electric focuses on delivering a total service that blends outstanding cuts and gorgeous colour with seamless customer service.